LED Flexible Strip - High-Efficacy Series - 2835 180LED 210lm/W 24V GL-24-LM19
LED Flexible Strip - High-Efficacy Series - 2835 180LED 210lm/W 24V GL-24-LM19
1. Plus Series using top quality material such as Epistar/San'an chip, Intermatix phosphor powder, ShinEtsu & Dow Corning glue, Heraeus 99.99% pure golden wire, pure copper & fresh plastic stand etc. as standard configuration.
2. High-Efficacy Series with 9 LEDs per section, create high brightness output under same power consumption as luminary light engine.
Main parameter:
Part No.

GL-24-LM19 [GL-X2835XX-24-CV-180-LM19]

LED Type

SMD2835

LED QTY

180LED/M [88LED/ft.]

Voltage


24VDC

Power

8.6W/M [2.6W/ft.]

PF

/

Color

White

Brightness

1800lm/M [550lm/ft.]@CRI80, 1500lm/M [460lm/ft.]

@CRI90

Light Efficacy

210lm/W@CRI80, 175lm/W@CRI90

CCT

2700/3000/3500/4000/5000/6500K

CRI

Ra≥80/90

SDCM

3 step 1 bin

Wavelength

/

Beam Angle

120°




Minimum Unit

50mm [1.97in.]

Dimension

L5000*W10*H1mm [L197*W0.4*H0.04in.]

IP Rating

IP20/IP54/IP54 Thin/IP65/IP67/IP68/IP54 Plus/IP67 Plus/IP67 Plus Thin[Dry/Damp/Wet]
About us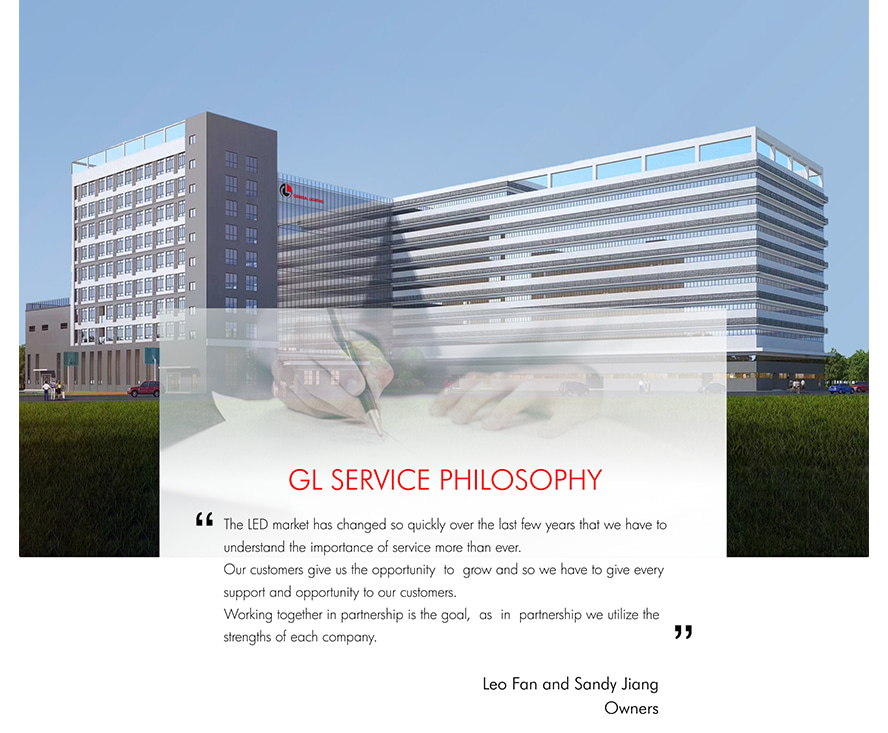 General Lighting, founded in 2008, is a national high-tech enterprise combines design, development, manufacturing, marketing and service for LED low voltage strip, LED high voltage strip, LED neon strip, LED linear light and hardware. Factory is located in Dongguan city of Guangdong Pearl River Delta region.
General Lighting has gained both ISO9001 (TUV) international quality management system certification and ISO14001 (TUV) international environmental management system certification, and also set up a TUV&UL approved WTDP laboratory as a powerful investment for R&D and QC departments. Our sales market are mainly concentrated on developed countries in Europe, America, Australia and Asia. Our products have more than 100 patents in domestic and international market, also passed certification such as CE, UL, SAA, RoHS, REACH, CB, ErP, LM79, LM80 etc.
General Lighting is a group company has 5 factories with product lines covering LED encapsulation, LED flexible PCB, LED driver & controller, LED linear light and hardware, and forms a complete vertical supply chain in LED linear lighting industry. Microshine group has 25,000 square meters of plant area and 500 employees, 120 people of them are engaged in R&D, engineering and quality departments.

In-house LED factory
Operated by specialist with brand facility and material.
Standard Configuration:
1 color bin in 3-step SDCM, typ. CRI83/CRI93/CRI97/full-spectrum, LM80 report,
standard CCT 2700/3000/3500/4000/5000/6500K,
ultra-warm 1600/1800/2000/2200/2400K, ultra-cold 7500/10000K.
Customized Solutions Are Always Welcome And Acceptable:
1 color bin in 1-step/2-step SDCM, customized special colors/brightness.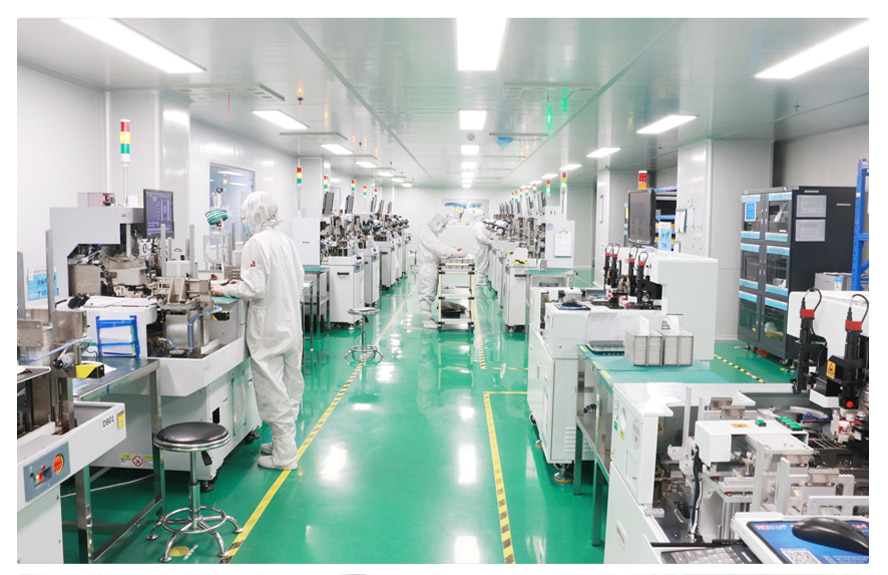 In-house FPC factory
Operated by specialist with brand facility and material.
Standard Configuration
Copper Thickness: 1oz/2oz/3oz/4oz (1oz≥35um),
Layers: single/double sided,
Cover Film: both top/bottom sides are PI film,
Width: 3-240mm, Voltage:5-48VDC/110-230VAC,
Solder Pad Surface Treatment: OSP (Organic Solderability Preservatives)/ENIG(Immersion Gold)
Customized Solutions Are Always Welcome And Acceptable
PCB Sample Lead Time: 3-5 days
Colors: white/yellow/ black/gray/red/green/ blue,
Printing: special font/color, Circuit Layout: special design,
Shape: Iinear/square/rectangle/circle/annular/irregular.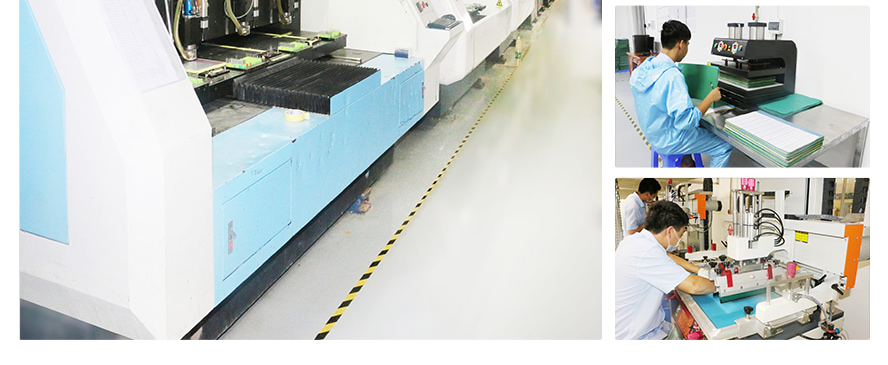 Assembly workshop
Integrated workshop, standardized operation and smooth flow process, providing higher efficiency production, more stable quality and shorter lead times .
Optimizing production management, by routing orders into 3 workshops, sample group, regular workshop and high-efficiency workshop.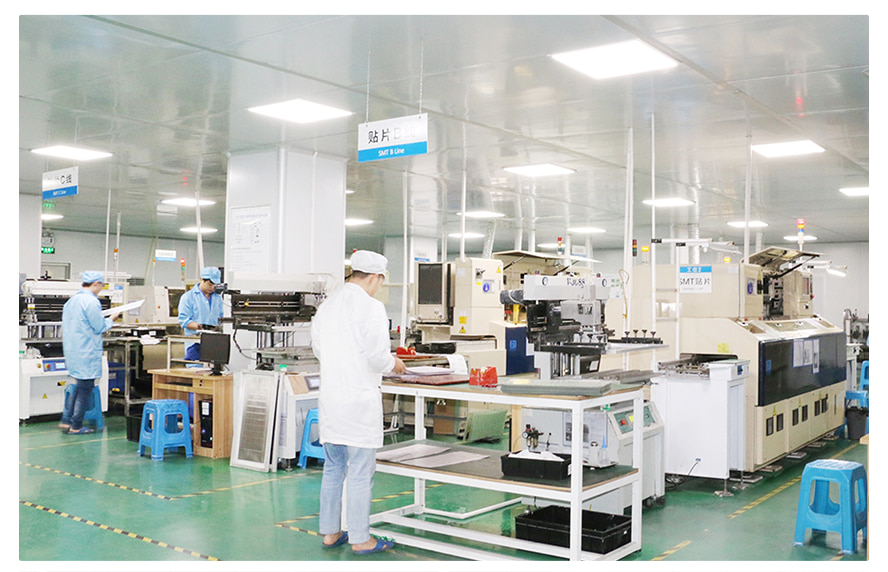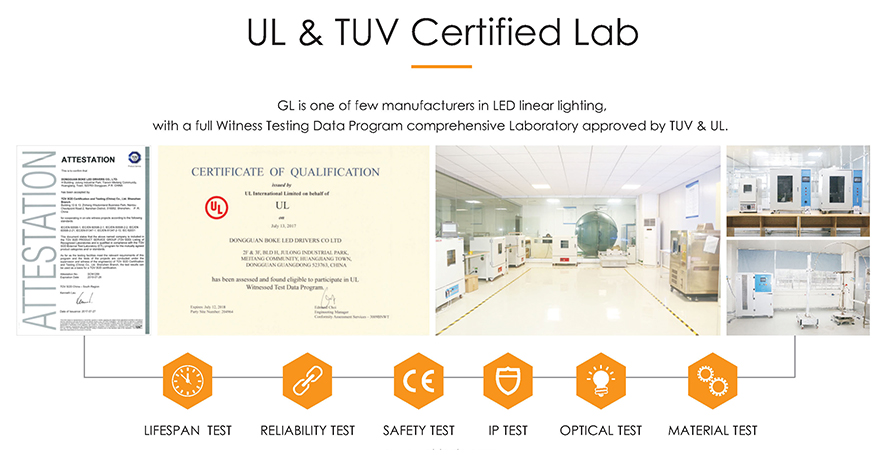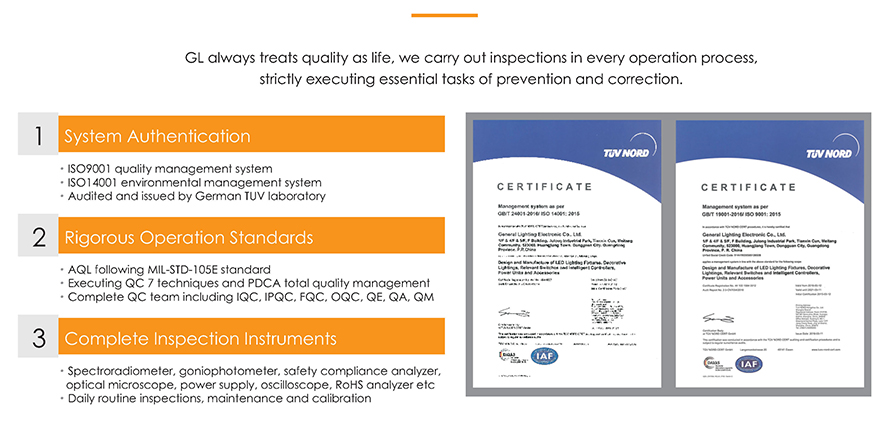 Our certification
High standards do not just happen by chance. Our products are designed to meet the requiring strict controls of a wide range of certification standards.
As an ISO 9001 certified company, we use a quality management system to ensure the final product meets or exceed our customer expectations.


Show room



Daily work